interviews
Autechre Oversteps tour includes Glasgow date - Sean Booth interview 25.02.10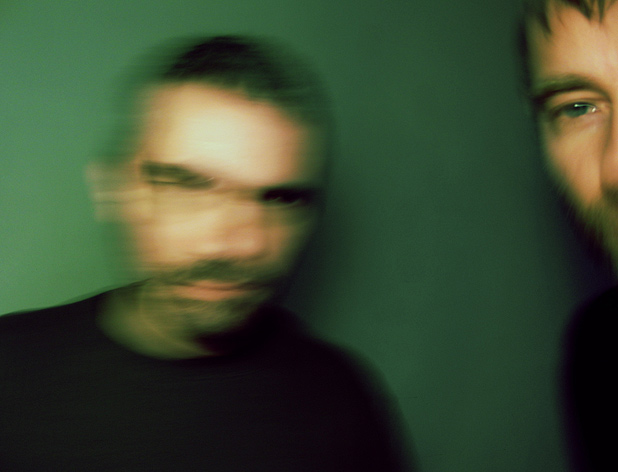 David Pollock talks to one half of one of dance music's most enigmatic acts, Autechre
The new album just kind of made itself, really.' That sounds like a pretty glib statement from Sean Booth, one half of Warp-signed electronic experimentalists Autechre, alongside Rob Brown, the kind of thing you hear from any band which plays the music first and asks questions later, if at all. Yet Autechre are a smart band who make intelligent music, and Booth has had the group's 23 year lifespan to consider the manner in which he feels most comfortable creating it.
'You can think a lot about what you're doing from the offset, if you want,' he says. 'You can define everything from the word go, and depending on the software you use, you can restrict yourself so that's the way you have to produce. But I'm the sort of person who believes in trial and error, and I like to not know what I'm going to end up with when I start a track. When I know where I'm going … let's just say I don't like anything I've ever made that way.'
The result being, Booth isn't able to talk too deeply about the thinking behind the pair's new album Oversteps, their tenth studio recording and the follow-up to 2008's Quaristice. It's a gorgeous but understated record, a low urban hum of traffic in the distance, a refrigerator in the middle of the night, a bank of workstations on standby. A symphony composed within the Cloud, austere and strange, yet knitted to the human experience of the 21st century.
Alongside Warp contemporaries like Aphex Twin and Squarepusher, Autechre remain at the forefront of the experimental electronic vanguard, godfathers of a growing subculture of laptop musicians who are pushing the boundaries of music. Booth revels in the techy stereotype attached to such artists. 'I don't think there's anything inhuman about being into detail or understanding how things work,' he says. 'Curiosity's a human trait.'
There is, though, surely something depersonalising about Autechre's whole aesthetic and existence. Booth currently stays in Manchester, Brown in Bristol, and much of their work together is undertaken through the exchanging of sound files online. Their song titles too, as always, are outwith the realms of human conversation, with track named 'pt2ph8', 'O=0' and 'os veix3' on the latest album.
Do these mean anything, or are the pair just playing? 'Both,' states Booth, 'because you can't play without meaning, can you? Their meanings aren't explicit, but they are there. I mean, if you could get away without naming anything, that would be good. We have to do it for cataloguing reasons, so most of the time we just use our working titles, unless they look horrible. That's another thing, we're really into the way certain letters look, and converge. I think it goes back to when we were younger, it's a tagging thing, a definite aesthetic consideration.' He laughs. 'We don't name our songs like that because we're trying to be dickheads about it.'
Asked whether or not the live show will contain any visual elements, Booth unwittingly replies with another mantra of less considered musicians: 'D'you know what? I've not even thought about it. It's just all about the music for me. The thing with intuition is, it's more reliable when you're experienced. I find the older I get, the easier it is to just switch off and make stuff.'
Autechre play Numbers at the Sub Club, Glasgow, Tue 16 Mar, alongside Rob Hall, Russell Haswell and Didjit.